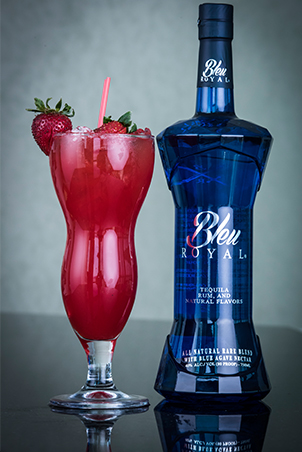 Strawberry Daiquiri
1/2 cup crushed ice
5 large strawberries or strawberry purée
2 oz of Bleu Royal
2 tp sugar or simple syrup
1/2 oz freshly squeezed strained lime juice
 Combine all of the ingredients in a blender and pulse until well mixed and the ice is dissolved. Pour into a large, chilled mug or daiquiri glass.
TEQUILA RUM CREATIONS
Made with tequila and rum distilled five times, the Bleu Royal portfolio has a smooth,
clean taste and bright luscious flavor variants lending to creative cocktail creation.