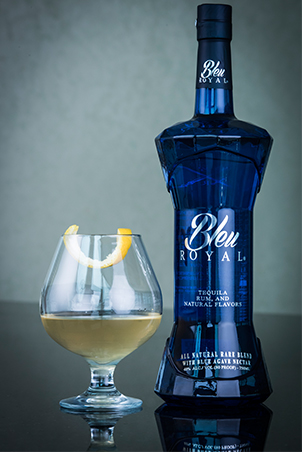 King of New York
1.5 ounce Bleu Royal
.5 ounce Grand Marnier
Add ingredients to a mixing glass and stir with ice until chilled. Strain the cocktail into a snifter or over fresh ice and garnish with an orange peel.
TEQUILA RUM CREATIONS
Made with tequila and rum distilled five times, the Bleu Royal portfolio has a smooth,
clean taste and bright luscious flavor variants lending to creative cocktail creation.