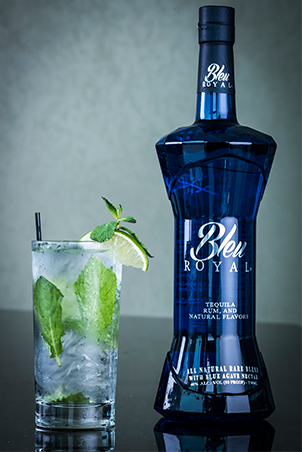 Mojito Bleu
2 oz Bleu Royal®
Simple syrup
Limes
Mint leaves
Soda water (seltzer)
 Mint sprigs muddled with simple syrup and lime juice. Blue Royal added and topped with soda water. Garnished with sprig of mint leaves. Served with a straw.
TEQUILA RUM CREATIONS
Made with tequila and rum distilled five times, the Bleu Royal portfolio has a smooth,
clean taste and bright luscious flavor variants lending to creative cocktail creation.